Do you want to transform your body now by learning the most effective strategies to lose fat, build muscle and improve your health?
Experience fast, noticeable fat loss and develop eating coping skills that can help you for the rest of your life?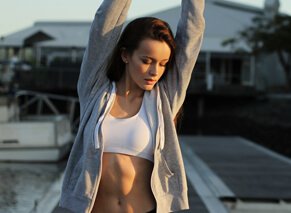 Drop Body Fat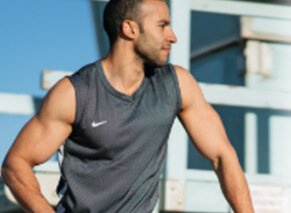 Look Better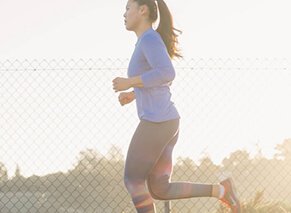 Become More Energetic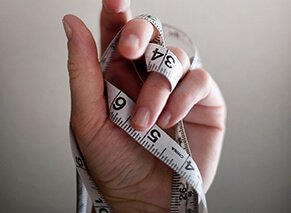 Discover How To Keep Your Results Through Our Relapse Prevention Module

The lean body coaching program has been featured on or worked with
Real people. real results
Achieve the best version of yourself.
Real people. real results
Achieve the best version of yourself.
What do you get with the
Lean body coaching program?

YOUR OWN PRIVATE COACH
You'll have 1-on-1 personal access to your own Coach guiding you every step of the way. We blend mindset training, nutrition, and exercise to help train your mindset as well as your body.

TOTAL ACCOUNTABILITY
You will have personal monthly accountability reviews. You'll also have the opportunity to have a once a month live chat or video conference with your Coach based on your monthly uploaded progress photos and measurements. Additionally, you will also be able to join our private weekly Facebook live webinars.

RELAPSE PREVENTION STRATEGIES
You'll have access to advanced strategies, such as our Relapse Prevention module. Here you'll build the coping skills that empower you to reach long-term success.

COMMUNITY BASED SMALL PRIVATE DISCUSSION GROUPS
Here you'll have access to an encouraging, friendly online community comprised of small personal groups of 40 to 50 people who share similar health and fitness goals. The Lean Body Coaching online support groups help provide both a positive community environment, as well as a higher level of accountability so you can stay on track.

24 WEEKS OF DAY BY DAY CONTENT
You'll have 24 weeks of day-by-day content that include instructional videos, written lessons, weekly quizzes, fun cooking challenges, and milestones to help keep you focused, along with weekly summaries to highlight life-long healthy habits.

CUSTOMIZED MEAL AND RECIPE PROGRAMS
*You'll receive a completely customized daily meal plan and personalized recipe book based on the detailed answers you provide on your Lean Body Coaching questionnaire. We'll show you how eating whole foods in the right amounts at the right times fuels muscle while starving the fat cells, yet still keeps you feeling full and satisfied all day!

THE VIDEO RECIPE DATABASE – IT'S LIKE HAVING YOUR OWN CHEF
You'll have access to our video recipe database, showing you step-by-step how to make every single recipe for your personal goals. It's like having your very own chef at home teaching you how easy and fun cooking and meal prep can be.

AND SO MUCH MORE …
For example, we have a power-cooking video that will show you how to make 7 great tasting recipes in under an hour! It's enough food to feed 5 people for several days. This, along with all the lessons provided in the program, is information you simply can't find elsewhere!
Video cooking guides & recipes
Lean Body Coaching Shows You How To Eat Correctly For Your Personal Goals with Over 50 Lean Body Coaching Approved Recipes, All Complete with Full Video Cooking Guides and Downloadable Books to Use in the Kitchen.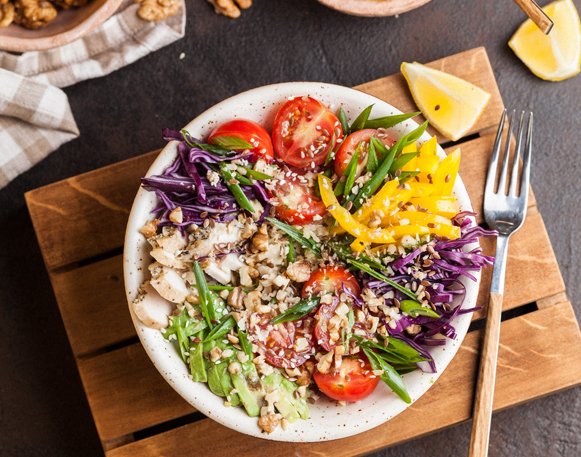 Using our delicious Lean Body Coaching approved recipes, you'll learn how to reduce hunger cravings, how to replace empty calories with amazing tasting healthy options, and how to fire up your metabolism by eating more food than you ever thought possible! All this while still losing fat and toning lean muscle.
Your personalized recipe booklet will specify the exact amount of each ingredient needed to reach your personal goals based on body type, weight, and other factors you told us about in your questionnaire. It's our precise calculations that provide the exact ratio of nutrients you'll need to achieve success.
Real people. real results
Achieve the best version of yourself.
"Access your coaching materials and coach online from anywhere, on any device."
See what just a few of
Our students are saying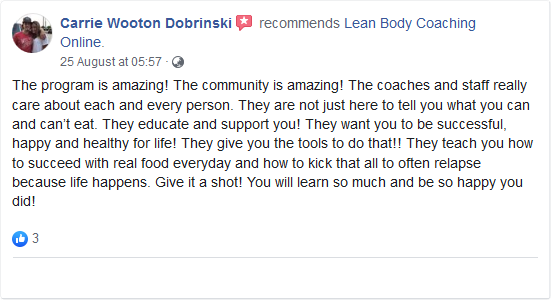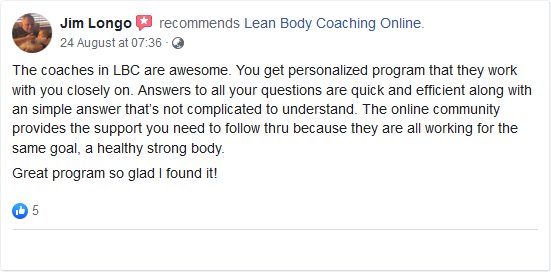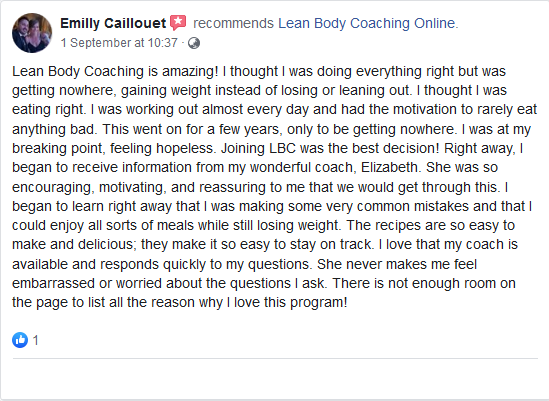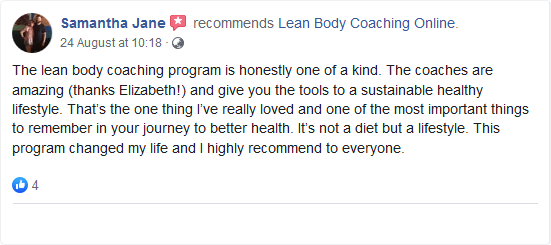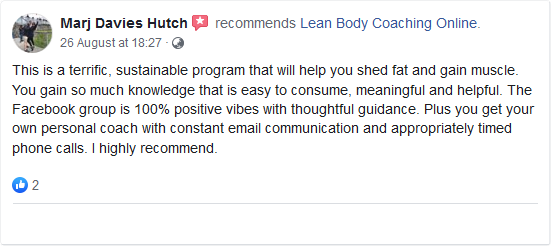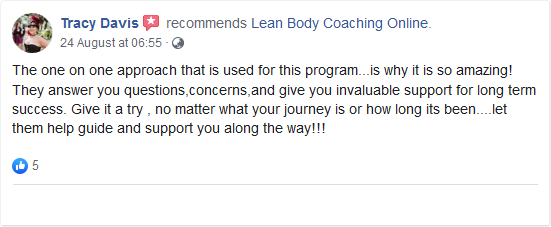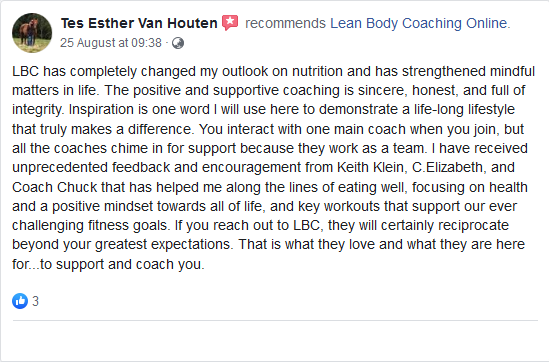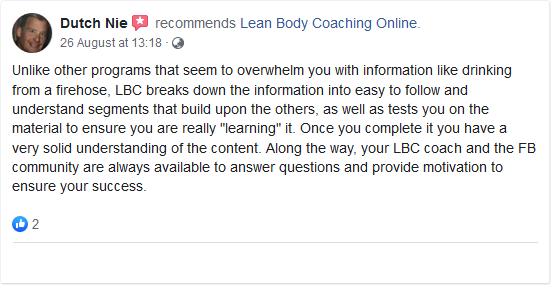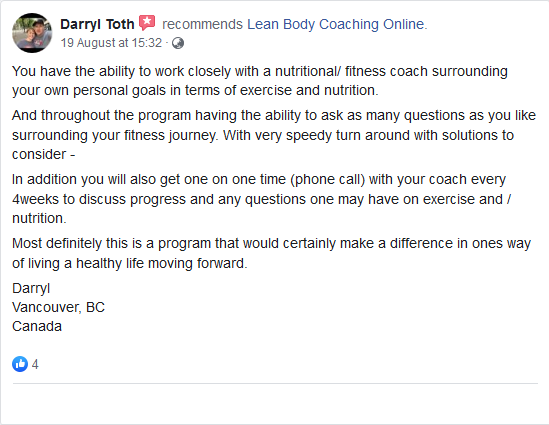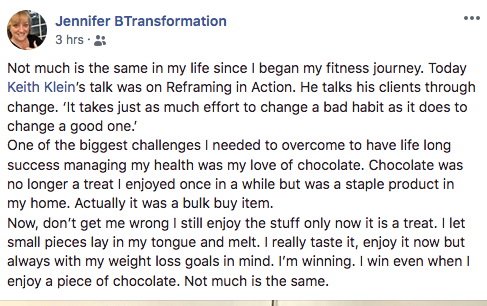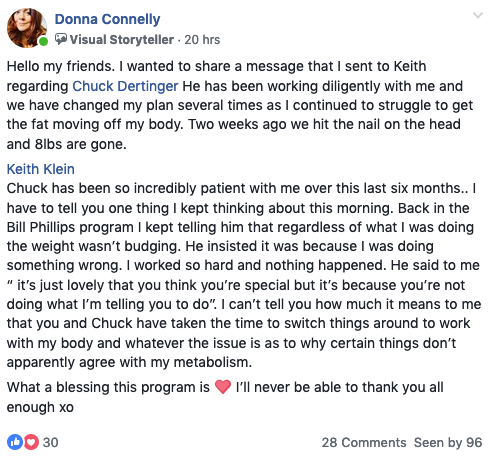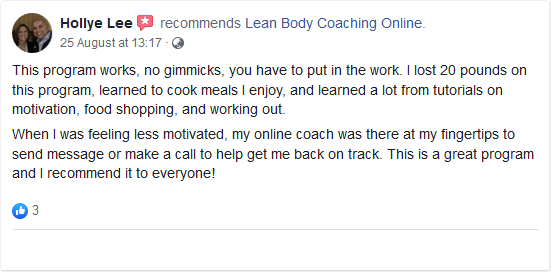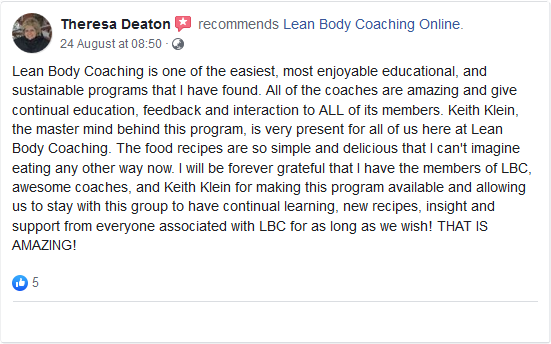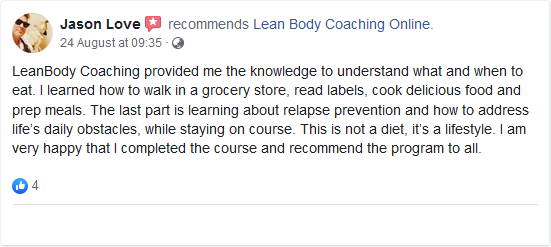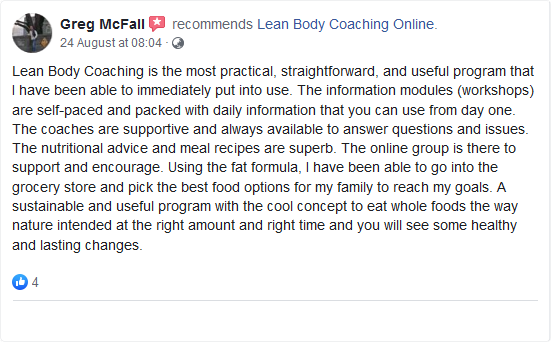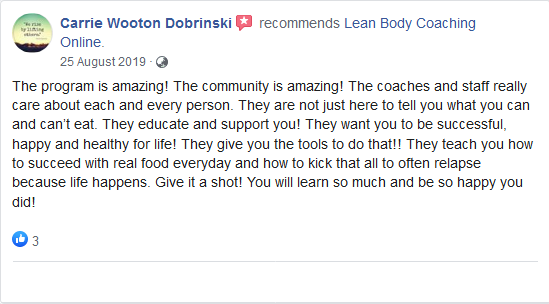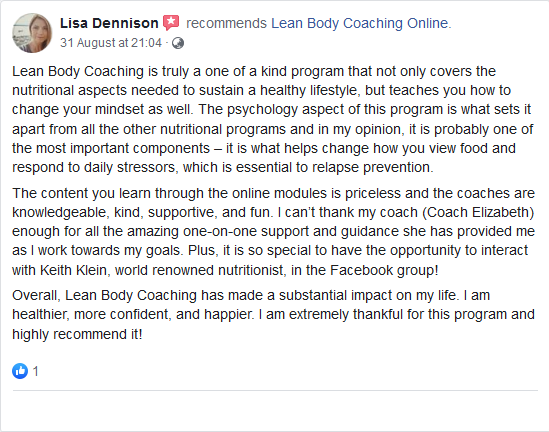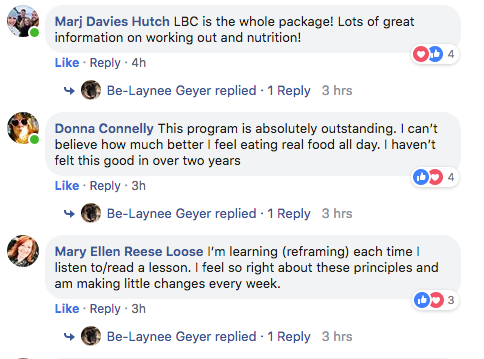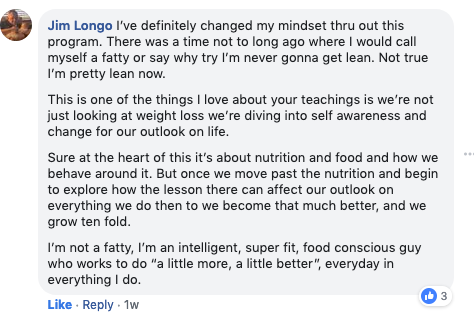 How lean body coaching works

Register and Complete Your Detailed Medical, Nutrition and Health Questionnaire.

Meet Your Lean Body Coaching Trained Nutritional Coach Who Will Help Guide You So You Can Reach Your Weight Loss Goals.

Watch Your Day #1 Content And Explore Your Custom Lean Body Coaching Video Recipes.

Upload Your "Before Photos" To Help You Stay Accountable While Monitoring All The Well-Earned Physical Changes You've Accomplished Throughout The Program.

Receive Your 100% Customized Diet And Recipe Books Based On Your Questionnaire.

Enjoy The Journey! With Interaction From Your Coach and Fellow Lean Body Coaching On-Line Friends, You'll Stay Motivated And On Target To Achieve Your Goals.
Once you register, you'll complete a detailed questionnaire about yourself detailing your dietary habits and requirements along with your goals. From there, you'll be chosen by one of our All-Star Coaches who will examine your information and prepare a fully customized diet and nutrition plan for you to follow.
*Individual results vary depending on starting point, personal goals and effort. Exercise and diet are necessary to achieve and maintain weight loss and muscle definition.
*Individual results vary depending on starting point, personal goals and effort. Exercise and diet are necessary to achieve and maintain weight loss and muscle definition. Money back guarantee
If you're not entirely blown away with the knowledge you've gained and the results you're experiencing after your first month, we will refund your entire fee. Just give us a call at 757-339-2134.